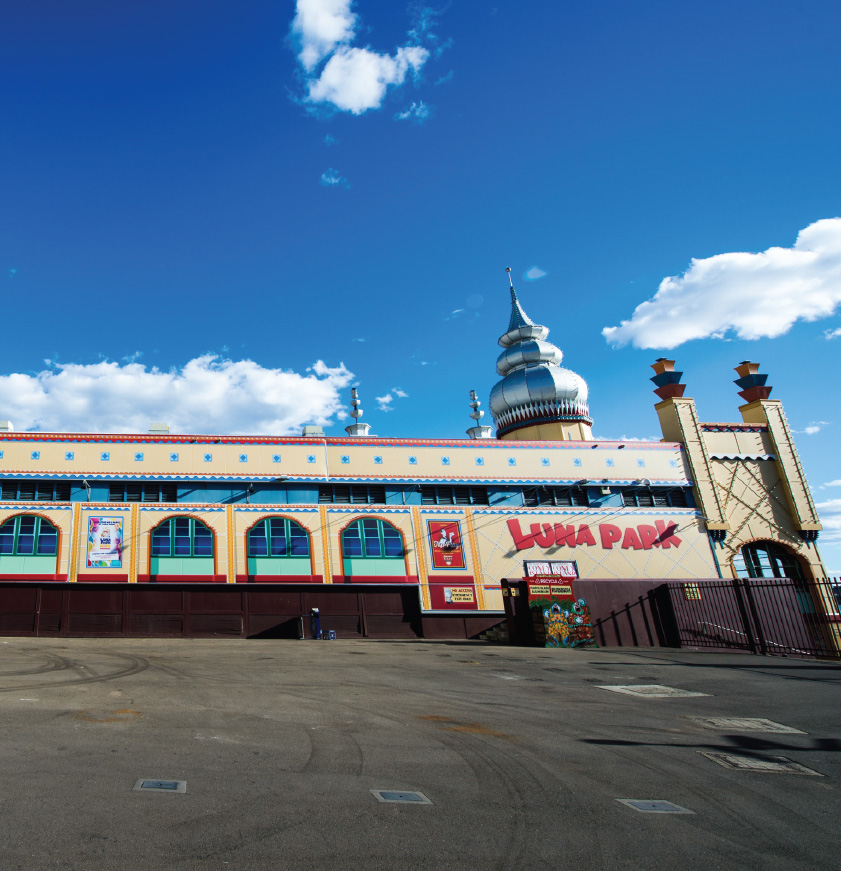 fsdf
Dashing's experienced project manager was briefed to assist in refreshing and updating the graphics at Luna Park's entrance, preparing and beautifying an area in preparation for the new ride 'Tango Train',  and wrapping the entire rear walls of the Coney Island building.
The work involved taking accurate measurements of all areas making recommendations and producing detailed plans for artwork production.  
We then printed and finished a total of 470 square metres of heavy duty banner vinyl and composite aluminium panels, desiged fixing methods and installed everything to very tight deadlines to fit in with the park's operating hours. 
All work was completed on time and to Luna park's high standards.